General Information about the uXu
---
"ASCII FOREVER!"
Welcome to the world according to the Underground eXperts United! This electronic magazine (or 'e-zine' for short) was formed in August 1991 by The Chief, with the intention of providing the digital underground community with home-made entertaining textfiles on any subject you could probably think of.

To this date, the writers of uXu have produced over four-hundred different files. The files are spread via various distribution sites to readers all over the world, but mainly in Europe and the USA. For those who wish to obtain the texts directly by e-mail as they are released, it is possible to subscribe. Back-issues can also be requested by e-mail.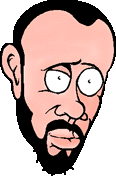 uXu magazine is located in Sweden, but almost all of the files are in English. The crew gladly accepts submissions from any writer, but only if the text has never been published before. uXu never pay their writers, nor makes any money out of the works. This magazine is and will always be available completely for free. If you are unsure what this implies, please take a minute to study our copyright notice.

Send any comments or submissions to the uXu editor, Bravemoore.
---