Svensk version inom kort!
---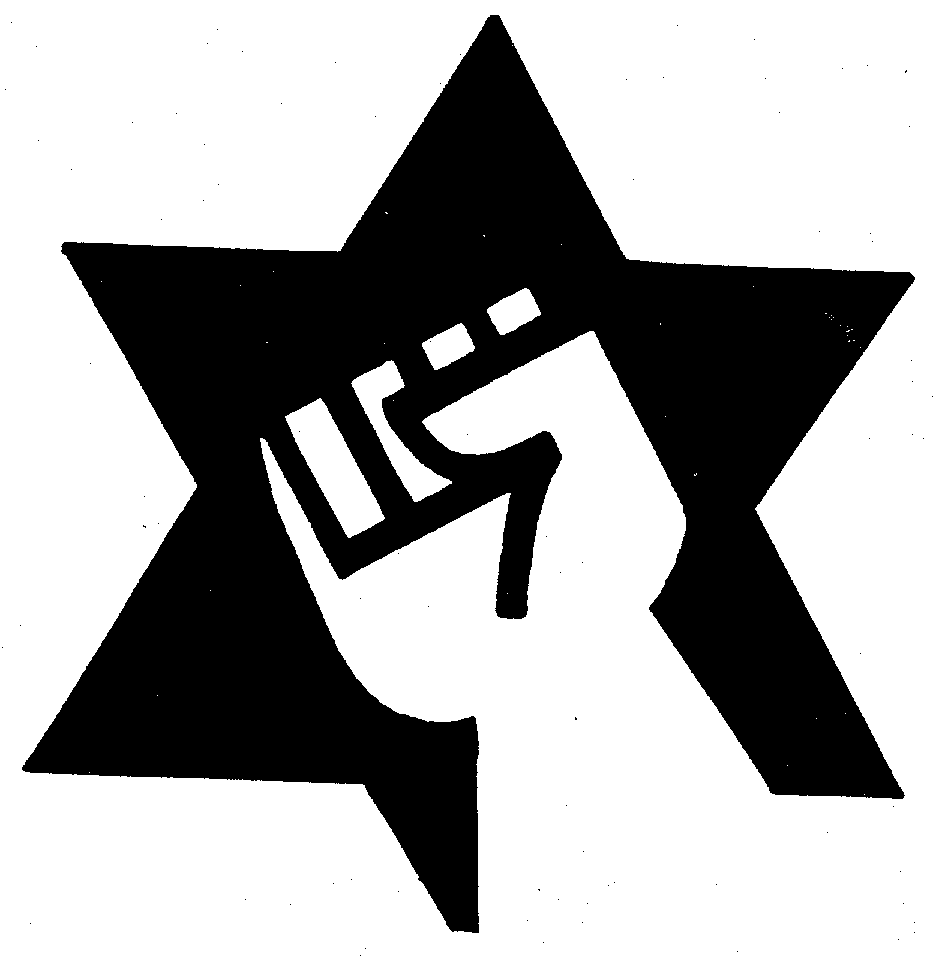 Jewish Defense League
---
Why didn't the JDL condemn the 1985 murder of Alex Odeh, director of the American Arab Anti-Discrimination Committee? Did JDL have anything to do with the bombing that killed him?

It is true that JDL National Chairman Irv Rubin publicly stated that Odeh "got what he deserved" in the bombing of the ADC offices in Santa Ana, California. He also said, "I'm not crying over the death of Alex Odeh. My tear ducts are dry. My tears were used up crying for Leon Klinghoffer." Rubin made these passionate statements after observing Odeh on television less than 24 hours before his death on the local ABC news whitewashing the PLO's involvement in the death of the wheelchair-bound Klinghoffer on the hijacked cruise ship Achille Lauro. Odeh praised the PLO and called Arafat a man of peace. (Ironically, Italian authorities recently gave the convicted murderer of Klinghoffer a weekend furlough, which he went on and never returned. Isn't it interesting how Arab terrorism is rewarded all over the world?) JDL believes -- and there is no information to the contrary -- that Odeh was murdered by his own people, probably Hamas. According to the FBI, the device used to blow up Odeh was extremely sophisticated. No JDL member has ever been questioned concerning this matter and we consider it closed. The only reason JDL was brought into the picture is because Arab Americans were putting pressure on the government to blame us for it.
---
Why did the murderer of Rabbi Meir Kahane -- El Sayyid Nosair -- get off?

Although Nosair was acquitted by a "Third World" New York State Court Jury -- every Jew who was a possible juror was summarily disqualified by the defense attorneys -- he was found guilty of murder by a federal court jury this past summer. He was sentenced to life in prison along with Sheik Rahman, the architect of the World Trade Center bombing.
---
Did Rabbi Kahane have affairs with non-Jewish women?

Even if those allegations were true -- and we don't believe they were -- Rabbi Kahane would not be the first nor the last clergyman to violate his marriage vows. We can tell you that he never brought any women around JDL and these revelations took all of us by surprise. Rabbi Kahane was the devoted husband of Libby and the father of four beautiful children. Despite any human faults he might have had, Rabbi Kahane, we believe, will go down in history as one of the most effective Jewish leaders and true visionaries of his time. That is why most of the world knows or has heard of his name and that of the organization he founded -- the Jewish Defense League.
---
Is JDL anti-homosexual?

JDL has a policy of encouraging belief in the code of Jewish life as set down in the Bible. We don't ask our members about their sexual activities, but we do not condone homosexual behavior as we feel it is detrimental to the perpetuation of Jewish life. Furthermore, it is not up to us to judge homosexuals; God will judge them as He will judge us all.
---
What was JDL's relationship with Barry Minkow and ZzzBest Carpet Co.?

JDL National Chairman Irv Rubin says, "I went to Minkow to complain to him about his relationship with white supremacist Tom Padgett, who was an insurance adjuster who helped Minkow out with his illegal pyramid scheme. Minkow told me that he had a fiduciary obligation to his stockholders and he couldn't break his relationship with Padgett, an occasional co-host of Metzger's cable TV show. I asked Minkow if he would help fund my then-radio program in which I discussed the JDL and its efforts against Metzger, Padgett and a host of neo-Nazis. Minkow agreed, and the program lasted several months, until his financial world caved in."
---
Former U.S. Senator James Abourezk said the FBI foiled a JDL murder plot against him. What's the story?

A greater piece of fiction has not been created -- even by the Disney Company -- than that JDL was part of a plot to kill the Arab-American ex-senator. We think this was fabricated by him to manipulate the media against Jews in this country and to stop the Arab community here to be painted as supportive of terrorism, which it is; just take a look at all the TV news reports today about who's financing Hamas and other terrorist organizations.
---
Why did JDL turn its attention away from a demonstration against a planned KKK cross-burning to fight demonstration participants?

Wrong! JDL had announced a demonstration outside a fire station in Lakeview Terrace, California, when the communist groups INCAR and PART (People Against Racist Terror) showed up. They immediately started yelling their usual chants: JDL Go to Hell and JDL is KKK. Communist scum is about as bad as Nazi scum. We had to stand up against these creeps at the same time. Besides, it was we who uncovered the cross-burning plans when Michael Canale, a former neo-Nazi who went to prison for burning down a Temple City, Calif., synagogue, came to us to repent for his sins. Canale alerted us to the KKK plans and our presence at the site (where the leftists were nowhere to be found) on the night of the cross-burning was responsible for the arrests of 25 racists. These arrests tied up the nazis and klansmen for over three years and was the start of the break-up of the Aryan Nations. Note: The reason why leftist groups hate us is because we are pro-Israel and pro-America. They hate the U.S., Israel and all other democratic states on the face of the earth. Sadly, many of them are self-hating Jews, but the Jewish People, like everyone else, are not immune from traitors and criminals within our midst.
---
Is JDL a racist organization in regard to Arabs and African Americans?

On Fairfax Avenue in Los Angeles, a predominantly Jewish neighborhood, there exists a small Middle Eastern cafe called Eat-A-Pita. Its owner, a Palestinian named Sam, came to us for aid over a decade ago. He was being attacked by elements allegedly associated with the so-called Israeli Mafia. They had been the prior tenants who leased the property from the '60s actress Julie ("Cat Woman") Newmar. The thugs were outraged at the prospect of a Palestinian taking over the property they were evicted from by Newmar's attorneys. Their fury culminated in an arson attack that wiped out 25% of the restaurant. Sam called me and told me he was being extorted and feared for his life. Irv Rubin immediately called out the JDL Chaya Squad (tough Jewish boys) to patrol the area, and he contacted the offending individuals and communicated a lesson they will never forget, which basically is, "Sam the Palestinian has just as much right to live and function in this community as you do. This is America and we will not tolerate any intimidation of any person on account of race or religion." It has always been a JDL priority to encourage as many Arabs as possible to leave Israel to make new homes in America or wherever they wish to live. "Sam has never had a problem since then and thanks me profusely whenever I stop in to say hi," says Rubin. As far as blacks are concerned, Irv Rubin and two other JDL members traveled to Forsythe County, Georgia, to march alongside 25,000 blacks against the KKK, who were terrorizing the African Americans who lived there. Says Rubin, "I have great respect for many black conservatives, including L.A. talk show host Larry Elder and presidential candidate Alan Keyes. In the 80s, I went to Compton, Calif., to come to the aid of a couple (Jewish man, black woman) who were being terrorized by their neighbors who didn't like the idea of an interracial couple. Even though we are against intermarriage, I felt that the couple should determine their own destiny, free from intimidation and anti-Semitism. As far as anti-Semitic blacks are concerned (e.g. Farrakhan, Abdul Mohammad, etc.), we will fight Jew-haters whoever, whatever and wherever they are."
---
Why does JDL get so much criticism?

We get criticized all the time, but are much too busy helping the Jewish People to waste time on trivial matters. When you walk down the street and a dog barks at you, you don't bark back at it. We do appreciate criticism, however, coming from the "Jewish establishment," which did absolutely nothing to save Six Million European Jews. (Have you read While Six Million Died by Arthur Morse?) This same establishment did nothing about Soviet Jews, Ethiopian Jews or any other beleaguered Jews in our time; only when it became fashionable did Federation Jews get involved. It was JDL that brought the issue of Soviet Jews to the front page of the Anglo press. Until then, nobody knew about the2.5 million Jews dying a spiritual death there. As far as donations go, we are not professional fundraisers. We need people who support the things we do to send in donations on their own.
---
What good things does JDL do that nobody ever hears about?

Lots of what we do never gets reported. Nobody likes good news, do they? Walking elderly Jews to synagogue, collecting food for poor Jews, settling neighborhood problems, convincing Orthodox Jewish men to give their ex-wives Jewish divorces, and so on and so on -- no one ever hears about these JDL activities. That's OK; we do them anyway. We feel having our website on the 'Net has helped to get our viewpoint heard. We have been contacted by Jews in Europe and South Africa who have expressed support and interest in starting chapters. This is very exciting for us.
---
JDL Headquarters:
Jewish Defense League, P.O. Box 480370, Los Angeles, CA 90048, USA.
Telephone: (818) 980-8535

JDL of Northern California:
P.O. Box 242, Brookdale, CA 95007, USA.
Telephone: (408) 338-0409

Albany JDL:
P.O. Box 13861, Albany, NY 12212, USA.
Telephone: (518) 464-5020

JDL of New England:
P.O. Box 51, Revere, MA 02151, USA
---
This web page is on Flashback Magazines freedomserver, who works against censorship.
The contents of this page are the responsibility of its creator, not by Flashback Magazine.