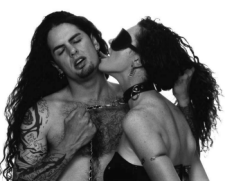 This is a world of secret desires for you to experience...

This is the world of soft Fetish and bondage for you to enjoy...

There is no other place for you to do this but here at DomNation...
Last updated 980823

276 Beautiful images added + 30 High quality color Pics
Please send me your comments about this page to:bolle@flashback.net

Or Contact me via Domnation ICQ #10351090.